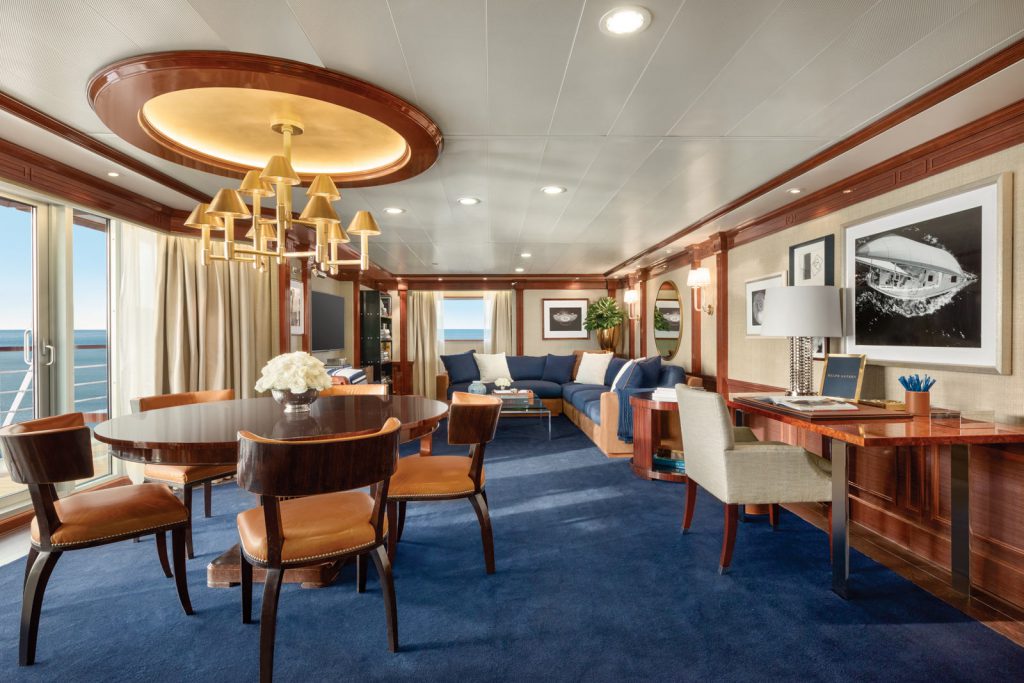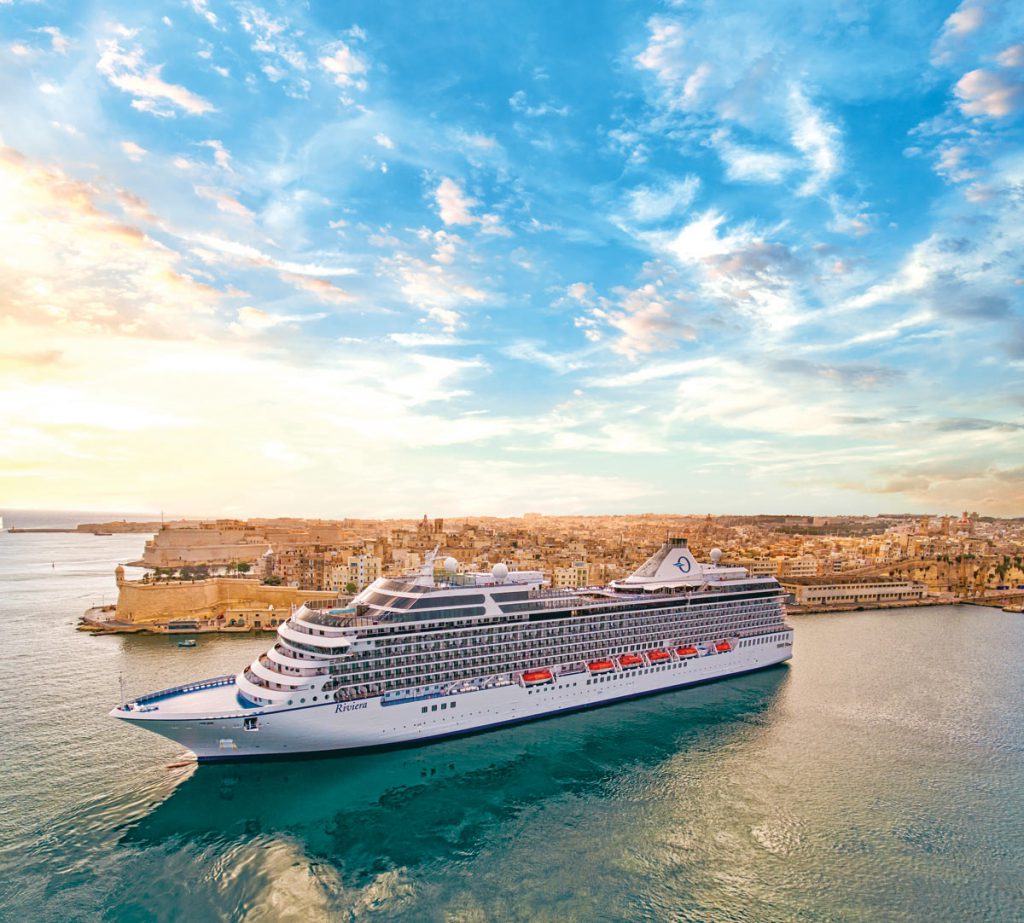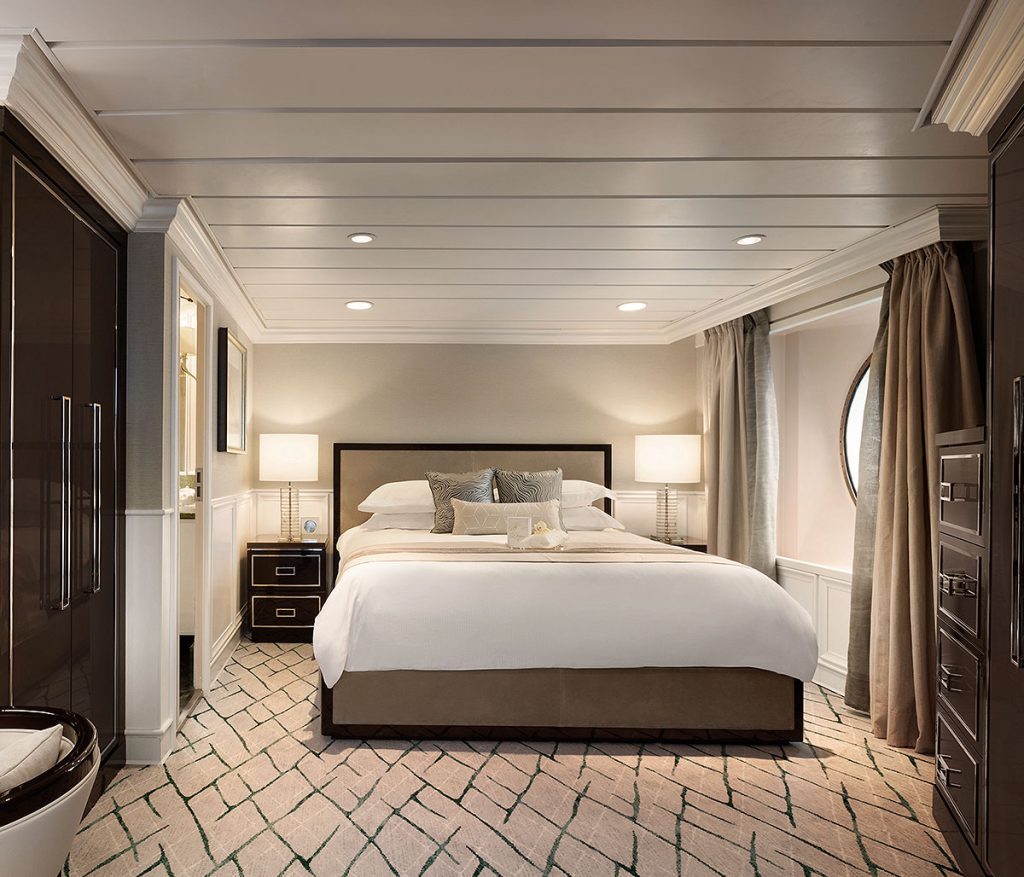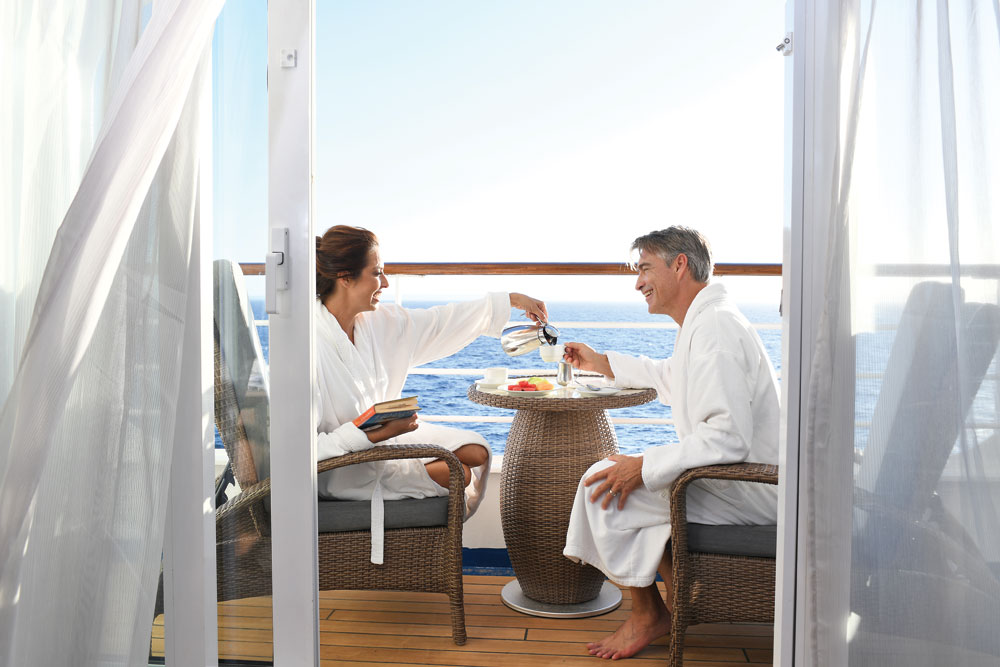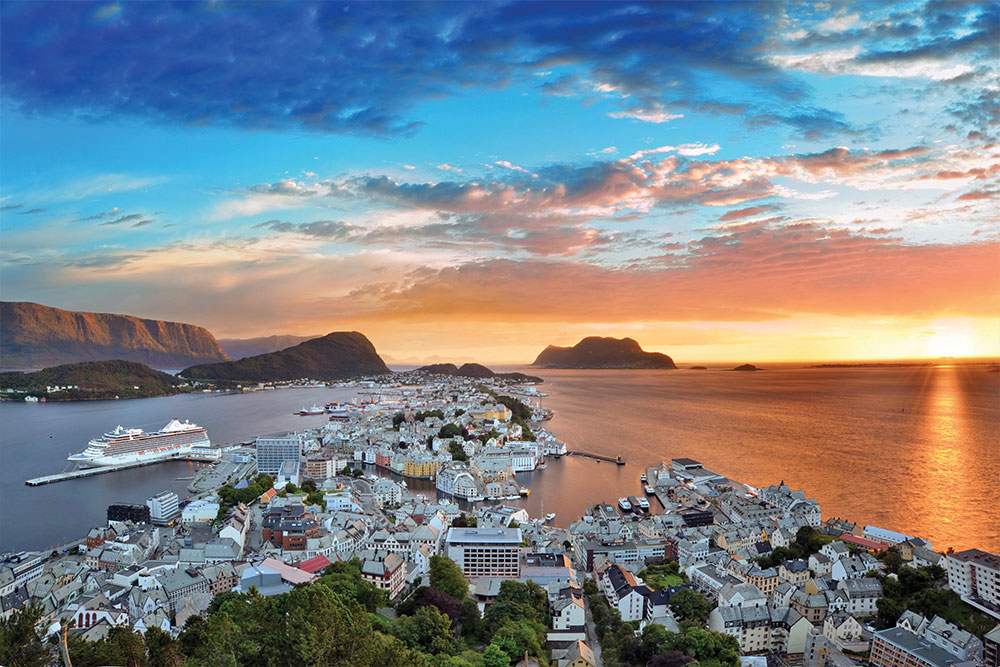 The collection begins with the Prestige Tranquility mattress, a custom-design seven-zone mattress composed of 400 encapsulated springs covered by memory foam. A two-inch-thick quilted pillow top is filled with water-based gel foam and aromatized Chamomile fiber to ensure a deep and restorative sleep.

Of course, no bed is complete without cozy pillows and luxurious bedding. Choose from four Oceania Cruises pillows constructed to our exact specifications, ranging from fluffy to firm. Our signature pillows are wrapped in chamomile-infused fiber and stuffed with goose down, memory foam and water-based gel, or hypo-allergenic micro-memory foam. Envelope your bed in our exclusive Oceania Cruises bedding set, and luxuriate in the comfort of 1,000-thread-count linens made of 100% Egyptian cotton for a blissful night of sleep.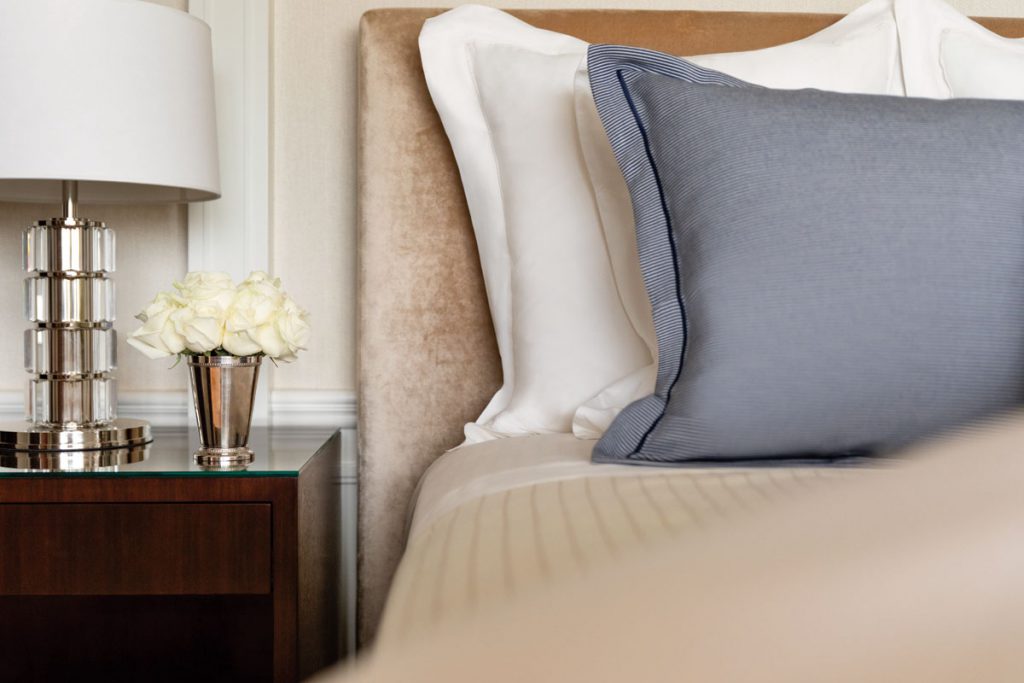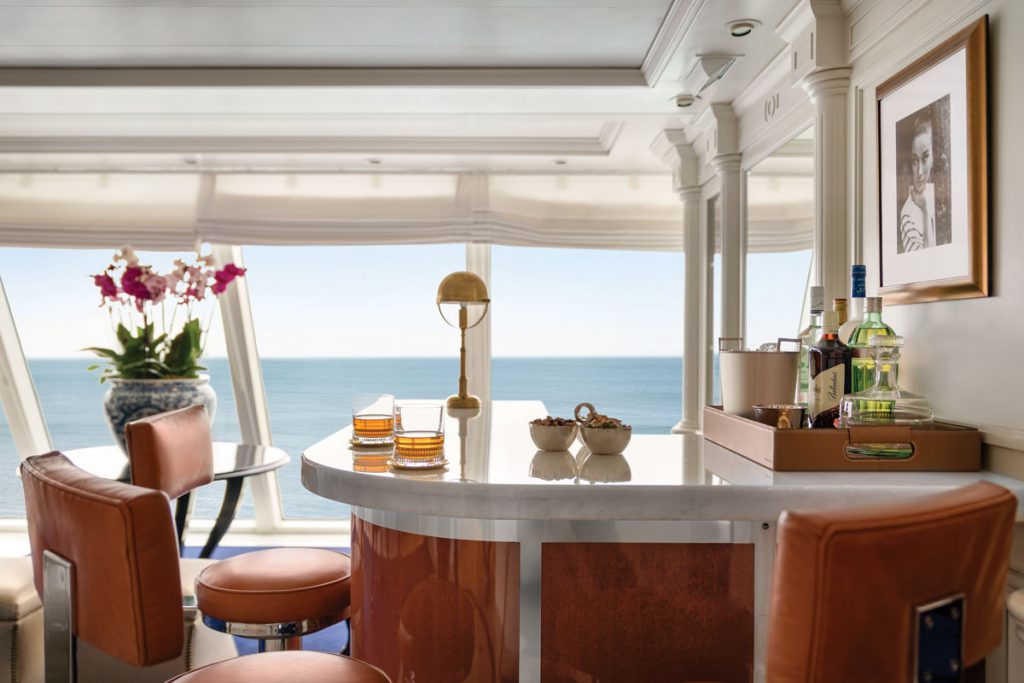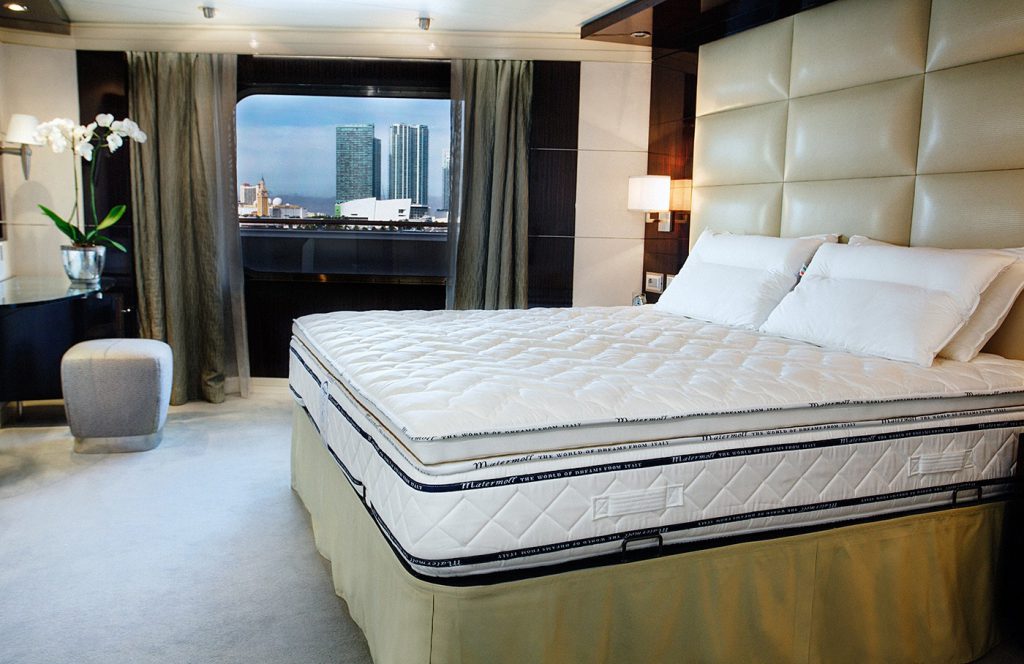 Seven-zone mattress featuring 400 encapsulated springs and two inches of memory foam
A two-inch-thick, gel-filled "Pillow Top" cushion wrapped in chamomile-infused fiber
Elegant soft crystal white quilted design
Zip-in/zip-out pillow top can be removed for easy cleaning
Manufactured by Matermoll, an italian company with a 50-year reputation for quality craftmanship
20-year certified warranty
Signature pillows featuring chamomile-infused fiber, goose down, memory foam and water-based gel
100% egyptian cotton, ivory cordonette embroidered, 1,000 thread-count linens.